The Bed & Breakfasts
The Sunday House
A private cottage perfect for a romantic adventure or quiet respite. Complete with whirlpool tub, shower. gas burning fireplace, deck, and front porch, cable TV, VCR, CD player, videos. The furnishings are reminiscent of early farmhouse with antique painted pieces and accents. For only $95 weeknights or $135 weekends you can get to know your spouse again, get away from the stress in your life, or just be enjoy the quiet.. Contact us
SPECIAL OCCASION? Let us know if your are celebrating something special. We can arrange for flowers or put you in touch with a massage therapist. If you have special dietary needs, we make every effort to accommodate.
Although we love pets, we must ask that you visit WITHOUT yours in consideration of our future guests.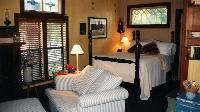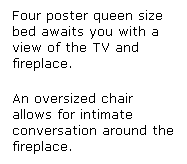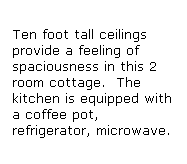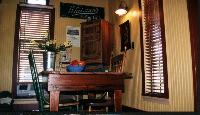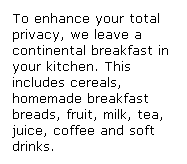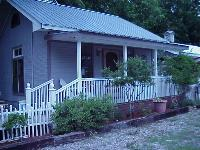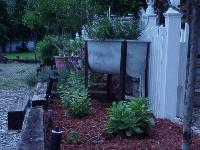 We have created a place in which we would want our personal guests to stay and feel comfortable. From the color combinations to eclectic furnishings to landscaping–every detail is to enhance your "feel good" stay. This is "YOUR" place for the time you are here. Our greatest compliment is the comment of "I could live in this house".