Welcome
The Durning House is a Restaurant and Bed & Breakfast located just 50 miles north of Dallas in Van Alstyne, Texas. Van Alstyne is a quaint little town between McKinney and Sherman on Highway 75. Exit #51 and then east for 1/2 mile will take you right to us.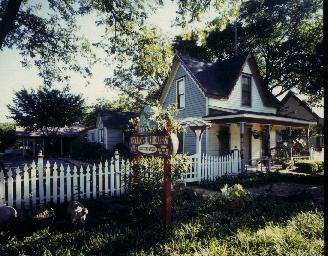 The Durning House was built between 1896-1901 in the Victorian style although on a much smaller scale. The warm, homey feel of this 2 bedroom house greets you as you enter the door and conjures up memories of "grandma's" house. Fresh bread baking in the kitchen tickles your nose and says "welcome".







Feel free to browse around this site. If you have comments or questions about our products or services, or simply need more information and want to contact us, click on the contact button on any page within this site.
Thanks for visiting and we look forward to serving you.